Our official performance records demonstrate our consistent, professional dedication to customer service and satisfaction. We have a diverse clientele of Federal agencies who rate our work through the Contractor Performance Assessment Reporting System (CPARS). Over the past 5 years, of the total 506 individual ratings in each CPARS category to date, 49% rate our firm as Exceptional and Very Good (pie chart at right).
Agencies using CPARS provide ratings in a variety of categories; the most often used are Quality, Schedule, Cost Control, and Management. When we look at the total number of ratings within each of these categories separately (see bar chart below), our performance record remains strong. 
Client satisfaction is the best measure of performance. High levels of satisfaction cannot be attained without an excellent level of coordination and quality deliverables. Davenergy's commitment to performance and quality are more than words on paper. We provide quality deliverables, on-time, and within budget. This table is a summary of the client evaluations for similar projects.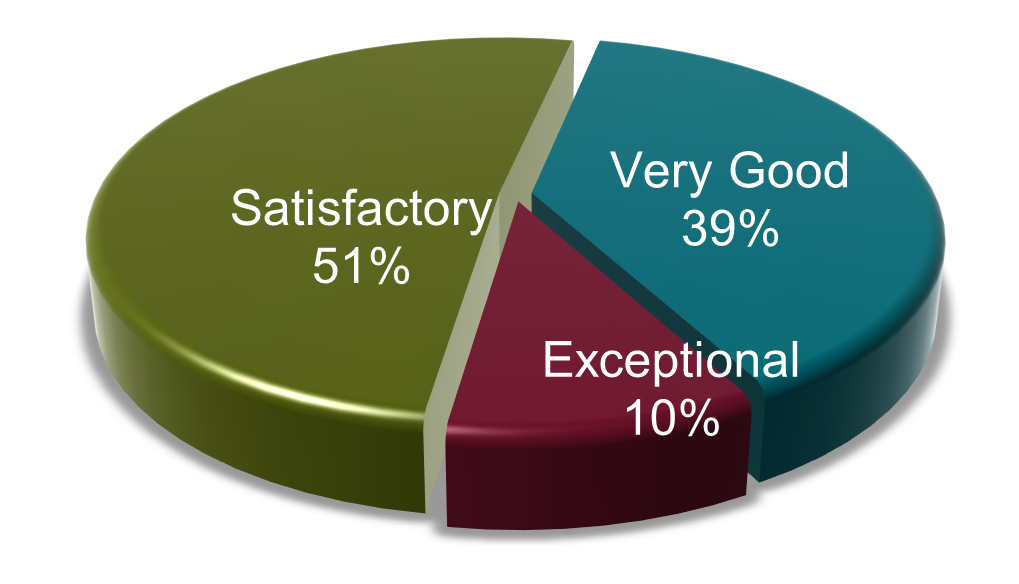 Davenergy is thoroughly invested in the success of our projects and their ability to provide talented personnel has been exceptional. Their senior management is always only a phone call away and their onsite staff brings deep experience, commitment and integrity to the work they do for us.
I've been extremely impressed by the quality of work produced by Davenergy. The quality of their work and reports has been far better than anything I have seen within the building automation systems and as good as any technical reports I have ever received. Davenergy has kept us updated on the project status and have done very extensive field investigations to collect the needed information for their work. Almost all of my dealings have been truly exceptional.
Davenergy has consistently demonstrated superior abilities...I was impressed with their project management focus on schedule and budget as well as their technical abilities.
Just wanted to let you know how pleased I am with the CM Services team you have provided here at VA Palo Alto. I'm just really happy with your team.
"[Davenergy]Personnel provided informative status updates at weekly status calls, showing sufficient control over the project work, and addressed all concerns with clear, quick, and acceptable solutions.
Deliverables submitted required little or no commenting/alterations to achieve final acceptability. [They submitted] all final deliverables nearly three weeks prior to the scheduled end date of the project. No additional costs were necessary for this project after work began.